You have questions about estate planning.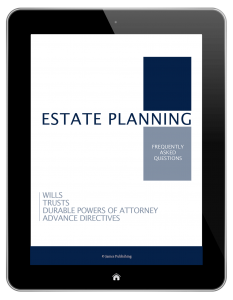 97 answers, to be precise. They are available in this free 41-page digital booklet, which we can instantly email to you. Included are answers to questions like:
What are the benefits and disadvantages of a revocable living trust?
Will a revocable living trust avoid or reduce taxes? Protect assets from creditors?
Can I sell property that is in my revocable living trust?
What is a special needs trust?
Why do I need a durable power of attorney? Do I need one if I have a revocable living trust?
What types of treatment can I request or refuse in my living will?