Civil Litigation Attorney
Serving Yonkers, Westchester County, and New York City
A contract is a written or oral agreement that is legally enforceable between two or more parties.  The basic elements of a contract are mutual assent, consideration, capacity and legality. The law provides remedies to the parties if a promise is breached.  Possible remedies for a breach of contract include general damages, reliance damages, consequential damages, liquidated damages and specific performance which is an often demanded remedy in real estate transactions. Contracts for illegal purposes are not enforceable at law.
Our civil litigation attorney represents clients in virtually all types of litigation, whether your case is small or complex, including cases regarding: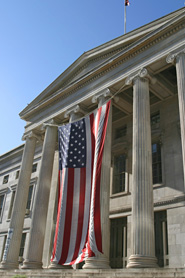 Our civil litigation practice is not limited to these types of cases.  In order to learn more about how we can assist you with your litigation matter please feel free to contact us directly.
Whether you are being sued or you are suing someone else, you need quality legal representation from attorneys who are dedicated to your case. The attorneys at James G. Dibbini & Associates, P.C. are experienced in zealously and professionally prosecuting or defending legal actions to a successful resolution.
In order to learn more about how we can aggressively represent your interests, call us today for a consultation with James G. Dibbini, Esq.