Lender Representation
Bank & Lender Representation in Yonkers, Mount Vernon, New York City and Westchester County.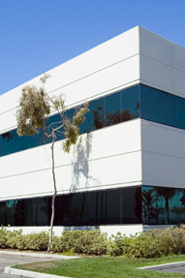 Since 1998, James G. Dibbini &  Associates, P.C. represented various lenders throughout New York and Connecticut.  As a result, our firm is experienced in all  aspects of bank & lender representation, including providing and/or coordinating title search services and review, document preparation, as well as strict adherence  to lender closing instructions and funding requirements for real estate transactions  of all sizes.  Further, our firm has  become knowledgeable of each lender's closing practices and procedures and is  up-to-date on all new RESPA requirements.
Our confidence in representing  lenders stems from our firm's extensive real estate practice.  We protect the relationships you established  with your borrower-customers and ensure lender and borrower satisfaction by  treating each borrower with the same care as our own clients.  For all of our lenders and their borrowers,  we provide professional, ethical and efficient representation.
Further, our office schedules refinance and purchase closings within a day's notice and utilizes efficient closing  procedures, including email and scanning capabilities, which allows us to  quickly receive and download loan packages, prepare and send HUD Settlement  Statements and communicate easily with the lender.  In addition, all of our closed files are  scanned and stored on our computer database for easy access to every document  at any time.
Our attention to detail before and  during the closing minimizes post-closing issues.  If and when a post-closing issue arises our  firm promptly addresses any and all lender requests so as to resolve all issues  immediately.
James G. Dibbini & Associates,  P.C. is proud to represent the following residential mortgage lenders:
Argent Mortgage Company, LLC
Bank of America, N.A.
BNC Mortgage Inc.
Capital One Bank, N.A.
Citibank, N.A.
Countrywide Home Loans
Crescent Mortgage Company
Flagstar Bank, FSB
Fremont Investment and Loan
Guaranteed Home Mortgage Company, Inc.
JPMorgan Chase Bank, N.A.
M & T Bank, N.A.
MetLife Home Loans
National City Bank of Kansas
Ohio Savings Bank
Option One Mortgage
Wachovia Mortgage
Washington Mutual Bank, F.A.
Wells Fargo Bank, N.A.