Wills, Trusts & Estates
Estate Planning Attorney in Westchester County, Bronx County and New York City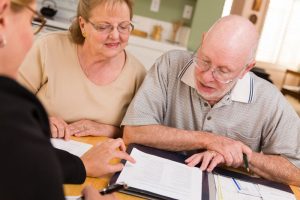 Being prepared for when we are elderly and ultimately our death is crucial.  It is estimated that 60% of Americans do not even have a will or advanced directives in place.  At a minimum, we should all have a will and advanced directives (living will, health care proxy and power of attorney) in place.  These documents will alleviate many complications and concerns at difficult times in life.
Your will sets forth how your assets should be distributed to loved ones and appoints a trusted person to oversee your estate.
The advanced directives state the type of medical care you should receive (i.e. feeding tube, respirator, pain medication, DNR, methods of resuscitation) in the event you can no long make decisions, appoints a trusted individual to make medical decisions for you if you cannot, and grants a trusted individual the power to manage your finances/assets if you are incapacitated.
Having these important documents during the emotionally traumatic times of losing a family member or having a family member, who has fallen ill and cannot make decisions for themselves, is essential and will make things a lot easier.
In addition, many of us have worked tirelessly throughout our lives to save money and build financial assets.  An estate plan may help keep your assets within your family to provide for them and future generations, provide financial assistance for minor children or loved ones with special needs, and protect assets from creditors, recipients' spouses, and other third parties.  In addition, an estate plan may also help you save on estate taxes, which translates into a bigger inheritance for your loved ones, and may also prevent the asset freeze that occurs when the Surrogate's Court is overseeing the estate.
Whether you need a simple will or a complex estate plan, or you are involved in administering an estate or estate litigation, we are here to help.  We will work closely with you to ensure you understand the various available options.
Our estate planning attorney has represented clients in various types of Wills, Trusts & Estates matters, including, but not limited to, the following:
Wills, Trusts & Estates
The estate planning attorney at James G. Dibbini & Associates, P.C. has over 20 years of experience in Wills, Trusts & Estates. Our focus is on understanding our clients' needs and goals. In this important process, our clients are as much involved in the drafting and implementing of their will documents and/or estate plan as we are.
In order to learn more about how we can assist you with your Wills, Trusts and/or Estate matter, please feel free to contact us directly.