While estate probate or estate administration are the starting point for estate litigation, the issues that arise in estate litigation vary in complexity and cost. When things go wrong or when a matter becomes confrontational, you need someone on your side who can litigate for you.
Estate  litigation  arises  where  someone  with  an  interest  in  the  estate  (an  heir,  estranged  spouse,  etc.) believes their rights were denied.  They may believe the will/trust is invalid, they are entitled to a greater inheritance, there was misconduct on the part of the fiduciary, they would make a better fiduciary, or a surviving spouse may choose to claim their elective share.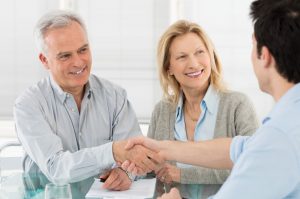 As is the case with litigation in general, estate litigation can be costly and unpredictable.  Attorney's fees associated with estate litigation may run high and deplete a good amount of the estate's assets.  In addition, at the conclusion of litigation, no matter how strong a case you believe you have, the court's decision may not be as favorable as negotiating an amicable resolution.  As such, our primary objective is to guide our clients and the other parties to reach an agreement and thus avoid unnecessary expense and conflict.However, if parties are not able to find common ground, our estate litigation attorney are ready, willing and able to litigate matters to fast and efficient resolution.
Some common examples of estate litigation matters are: contested accountings, guardianship and will contests.  It is of utmost importance to hire competent and knowledgeable attorneys to represent you in the event estate litigation arises.
With over 20 years of experience in Wills, Trusts and Estates, Our estate litigation attorneys understand the complexity and gravity of issues related to estate litigation.  Our firm will fiercely and professionally represent you to ensure your rights are defended.
To learn more about how we may assist with your estate litigation or a Wills, Trusts & Estates matter, please feel free to contact us directly.