Your will, along with a living will, health care proxy and power of attorney are a basic estate plan.  However, estate planning goes beyond that basic level.  Generally, an estate plan utilizes trust documents to accomplish several goals while you are alive, if you become ill and unable to make financial/medical decisions, and following your death.  Depending on your assets and goals, estate plans vary in the degree of complexity.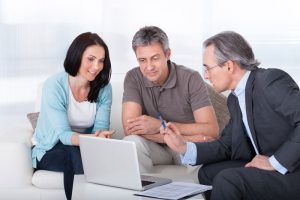 The following are some ways an estate plan may benefit you:
Qualify for Medicaid in the event you need professional home care or nursing home care and preserve assets
Keep your assets within your family to provide for them and future generations
Provide financial assistance for minor children or loved ones with special needs
Protect assets from creditors, recipients' spouses, or other third parties
Estate tax avoidance
Bypass the complex and time consuming probate/administration proceedings
Ensure a non-US citizen spouse can take advantage of the marital estate tax exemption
There are several estate planning devices that may be used to accomplish one or more of these goals.  One of the most common tools in creating an estate plan is the use of trust documents.  Examples of trusts, include, but are not limited to the following:
These issues require significant thought, planning, and drafting to ensure your estate plan is effective, meets your needs and goals, and strictly complies with applicable law.  Our experienced estate planning lawyers work closely with our clients to ensure they understand the various available options.  Our focus is to not only understand our clients' needs and goals, but also ensuring our clients understand their estate plan and the related complex issues.  In this important process, our clients are as much involved in the drafting and implementing of their estate plan as we are.
The Estate Planning Attorneys at James G. Dibbini & Associates, P.C. have over 20 years of experience in Wills, Trusts & Estates.
In order to learn more about estate planning and how we can assist you with your Wills, Trusts and/or Estates matter, please feel free to contact us directly.