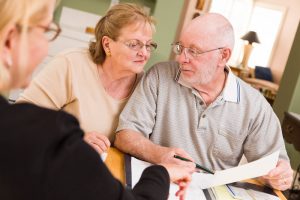 A will is a legal document in which you, the testator (the person making the will), sets forth how your property is to be distributed at death and to whom the property should be distributed.  It allows you to have control over the distribution of your assets after death.  If you do not have a will, then your estate will be distributed according to the New York statute, which may not be exactly how you wish your assets be distributed upon your death.
A will also allows you to appoint one or more persons to manage your estate and carry out your wishes following your death;
this trusted person(s) is known as the executor of your estate.  Your executor will petition the court in a probate proceeding to have your will declared valid and will oversee the distribution of your estate and ensure that your wishes stated in your will are fulfilled.  Without a will, anyone with an interest in your estate under New York statute may petition the Surrogate's Court and ask to be appointed to oversee your estate and assets.
Any adult should have a will in place.Since your will states your wishes upon your death, it will help to avoid litigation as to who should be appointed to oversee your estate and what to do with your assets.  The more litigation surrounding your estate, the more estate assets will be used to pay legal fees and court costs.  Having a will in place may alleviate some of the expense and complexities of administering your estate through the Surrogate's Court after you have passed and will also help alleviate the emotional strain of administering your estate experienced by your loved ones.
It is important that you have an experienced wills attorney draft your will.  A will must be drafted and executed in strict compliance with the New York Estate, Powers and Trusts Law (New York EPTL) or it may be deemed invalid, especially if someone challenges it.While there are plenty of do-it-yourself websites that claim to provide drafting services and the legal documents you need for your will, if your will is not in strict compliance with the New York EPTL, it is invalid and your estate will be administered as if you do not have a will.In addition, we will seek to ensure that your will is acceptable by the Surrogate's Court and will be difficult to contest/challenge.
Our firm works closely with our clients to ensure we understand their needs and goals and they understand what they are signing.  In this important process, your are as much involved in the drafting and implementing of your will as we are.
In order to learn more about how we can assist you with your Wills, Trusts & Estates matter, please feel free to contact us directly.