Zoning Matters
Land Use & Zoning Attorney in New York City, Yonkers and Westchester County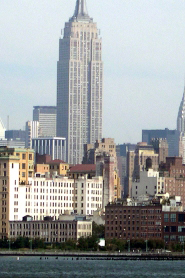 Every city, town and village is divided into districts. These municipalities have zoning ordinances (laws) in place which dictate what type of uses are permitted for properties in each district, how large buildings can be in each district, how far from the road and neighboring property lines the buildings or other structures must be setback, what percentage of the lots may be covered with buildings and much more. Are you seeking to develop a piece of property and the local zoning code does not permit the use or size of your planned structure? Would you like to convert a retail store or other space that has not been rented for some time to a better use such as an apartment or vise-versa? Have you been served with a notice from the local municipality advising that your property is in violation of the local zoning code (i.e. improper use or illegal basement apartment)?
In many cases, our office can help you by helping you clear issues or  get a variance, which is essentially an exception from the strict application of the zoning ordinances which affect your property. We have extensive experience in real estate matters, filing applications for variances, making cases to the zoning board of appeals and prevailing on obtaining the relief our clients seek.
Conversely, is your neighbor seeking a variance from the local zoning board that will negatively affect your property (i.e. changing the use of the property resulting in more traffic or noise to the neighborhood or other harm to the local environment)?
Our land use & zoning attorney can also help protect your rights as a property owner to prevent a reduction in the value of your property resulting from a zoning board's approval of a neighbor's variance.
If you have any type of zoning or land use issue, our firm can help.
In order to learn more about how we can assist you with your zoning matter feel free to contact us directly.