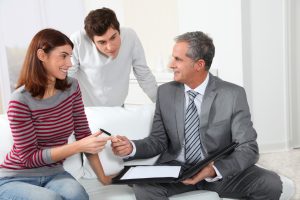 If you are facing a real estate issue in the Bronx, you need a trusted Bronx real estate attorney to guide you through the legal process and explain your options. James G. Dibbini & Associates, P.C. has extensive experience working with clients who are dealing with real estate transactions. We will listen to your story, evaluate your needs, and provide exceptional service that will exceed your goals. Call us today at (718) 736-2758 to find out how we can help you.
Real estate transactions can involve complex contracts and legal documents. You need a knowledgeable attorney who is looking out for your best interests. We can help you with issues involving the following:
Escrow accounts
Title searches and insurance
Financing
Investors
Partners
Inspections
Contract provisions
Our Bronx real estate attorney will review your real estate documents and help you draft closing documents that meet your needs and goals. If you are buying or selling a home or commercial property, or if you hope to invest in real estate, we can help.
If you want to change a real estate deed by adding or deleting in the Bronx, you must comply with specific requirements. You must prepare a new deed and file it with the Bronx County Clerk's office. This process can be completed very quickly; however, it is beneficial to have a Bronx real estate attorney walk you through the process to make sure you have complete legal documents filed appropriately.
There are more than 390,000 rental units in the Bronx, according to the U.S. Census Bureau. New York's complex landlord-tenant laws are administered by the New York State Division of Homes and Community Renewal (HCR). Landlords and tenants must constantly interact, resulting in many legal issues.
Our Bronx real estate attorney can help you with an array of landlord-tenant issues, including, but not limited to:
Evictions
Contract and lease drafting and negotiations
Administrative proceedings
Regulatory compliance
Apartment registrations
Rent stabilization
Sub-leases and assignments
Section 8 matters
Rent collections, non-payments, and overcharges
Property disputes
Zoning Issues in the Bronx
If you are seeking to establish a residence or commercial location, a Bronx real estate attorney can help you understand your legal options. We will identify local zoning for your location and determine how you can meet city requirements. If you have been accused of violating zoning in the Bronx, we can also help you with a defense or appeal of the matter.
Estate Planning and Asset Protection
Real estate often becomes embroiled in complex estate disputes when someone passes away. We can help you plan for your future or manage a dispute you are having over real estate. It's important to determine a fair distribution of property upon the death of someone owning real estate. That can become complicated if multiple parties claim ownership of real estate as beneficiaries. Our Bronx real estate attorneys can help you achieve your goals with estate planning and asset protection.
Real estate issues are guided by a plethora of laws and regulations in New York. If you are buying, selling, transferring, renting, or having other issues with real estate in the Bronx, you need someone to help you understand your options. The legal process can become complex and documents often involve confusing legal terms. Our Bronx real estate attorney is here to help. Call James G. Dibbini & Associates, P.C. today at (718) 736-2758 to find out how we can help you with all of your real estate issues.