Landlord and Tenant Law
Landlord & Tenant Attorneys in Yonkers, Mount Vernon, New Rochelle, White Plains and Bronx County
Our landlord tenant attorney thoroughly understands New York's complex and detailed landlord-tenant laws – some of the most complex in the nation. We help landlords, both large and small, with expert legal guidance to help them operate in this complicated environment. We have handled more than 15,000 landlord tenant cases.
Landlords today are faced with a myriad of laws and regulations they must comply with such as the Division of Housing and Community Renewal registrations and notice requirements, municipal building registrations, prohibitions against certain types of illegal rental practices, fire, zoning and code compliance laws.
We provide comprehensive, results oriented services in the landlord tenant area beyond what is offered by many other landlord tenant attorneys in the area. Our broad range of services in landlord and tenant law for both residential and commercial matters include: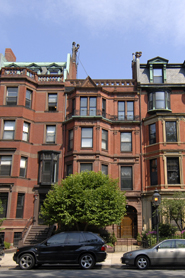 Non-payment proceedings
Hold-over proceedings
Lease drafting and negotiating
Sub-leases and assignments
Representations on matters against the Division of Housing and Community Renewal (DHCR)
Apartment registrations
Marshal's Notices
Orders to show cause & other motions
Owner occupancy proceedings
Contract interpretation and drafting
Breach of contract / lease violations
Litigation
Yellowstone injunction actions
Licensor/licensee actions
Section 8 tenant matters
Notices to cure
Notices to quit / terminate lease
Rent demands
Rent overcharge proceedings
Damage to property disputes
Emergency relief
and much more
Our landlord tenant attorney understands the importance of listening to our clients' needs and having them a part of the process and providing our clients frequent updates as to the status of their matter.
If  you are a landlord or tenant in need legal advice, you can rely on the  experience and knowledge of James G. Dibbini & Associates, P.C. to provide  the skilled legal representation needed to protect your rights and to provide  you with the accurate legal direction to resolve your matter in an expedient and affordable manner. In order to learn more about how we can assist you please call or email today to schedule a consultation with James G. Dibbini, Esq.